Stager Portal Quick Guide
We're glad you're joining Booth & Stager for all your merchandise-selling needs! Here's a quick guide to help you understand your Stager dashboard. This will give you all you need to get started, tell you how to maintain your page, what to look for, and help you make the most of your resources.
Once you're approved as a Stager, you'll get an email from us (info@boothstager.com). That email will contain a few things for you:

Your login link and credentials to the Stager portal
A link to your Booth to share with your fans
Instructions to access the GUIDE on the Stager Portal
A Tour of your Stager Portal
When you first log in to your portal, you will see a screen like this, below. It's super user-friendly, so take some time and look around.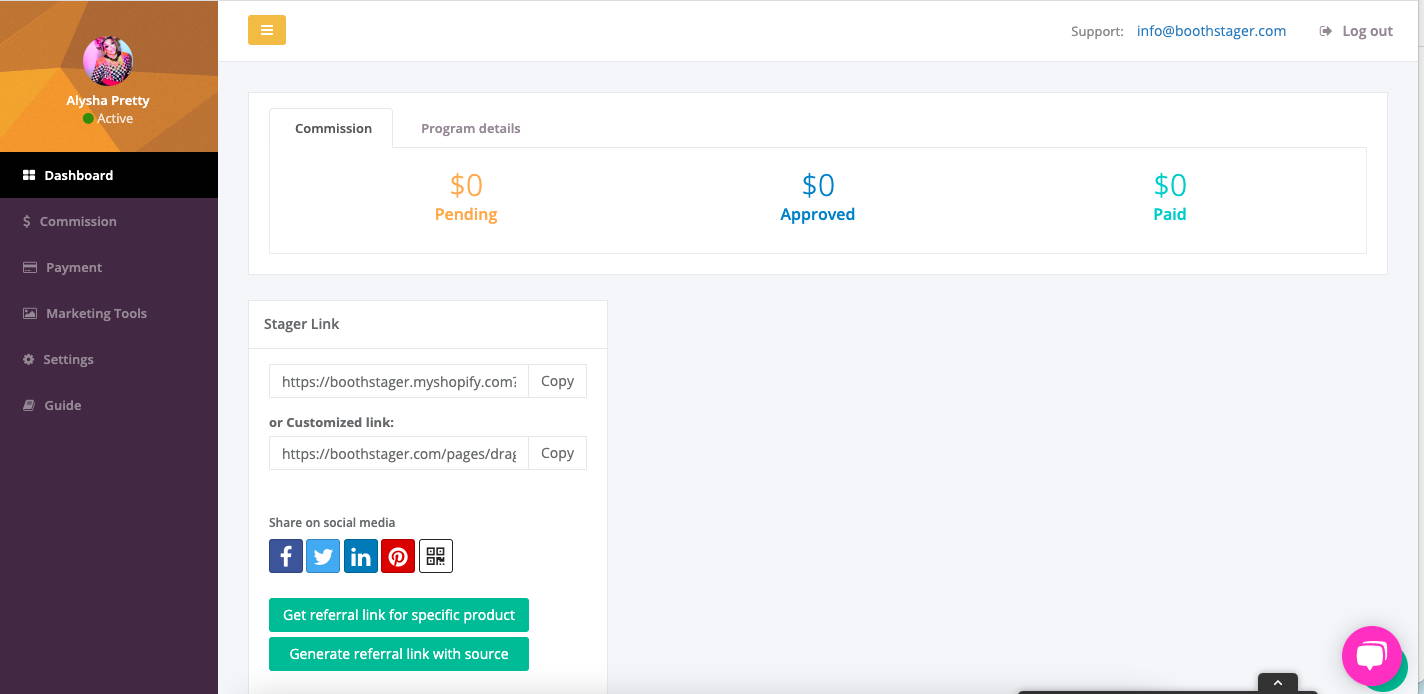 This is where you'll be able to see how your merchandise sales are going, find information on your Booth, access marketing resources, and more, so we recommend getting familiar with it.
1. Click on the Guide tab to read the Booth & Stager Portal Guide. That's this! You're reading it now! Definitely remember where this is because this thing is FULL of helpful links, instructions, and information.
2. Check your Settings and update your personal details. This will let us know you better, and let you manage your own personal information. Be sure to click "Save Changes" to save any updates you make.

3. Be sure to update your payment information in the Payment tab. If you don't, we won't be able to pay you!

4. Under Marketing Tools, you can access the collection of media assets that Booth & Stager provides. You may find anything from flyers to social media posts to logos in there, or you can use your own approach. It's there if you need it!
a. Any media found in Marketing Tools will have the option to download the image, grab a share link, or get an embed code (add to your own website), and push them directly to your social media.

5. You can keep track of your commissions, orders, payments, and earnings on the Payment and Commission tabs. If you have not yet created or sold merch, then this part will be blank.
6. On the Dashboard, you'll find:
a. Your Affiliate Links
- You can use the auto-generated link provided by the system
- You can use a custom link that's a little more personal
- Options to copy codes, share to social media, generate a QR code, and more
b. Overall performance, sales, clicks, and orders
Keeping Track (and getting paid)
After making sales from your Booth, you'll be able to keep track of your performance right on your Portal Dashboard. Totals at the top, and graphics at the bottom, show the number of clicks, orders, sales, and more. You'll see how much activity your Booth links have gotten, and how much people love your merch!
On the Commission tab, you can see your earnings and commission details, as well as their status (approved / denied / pending).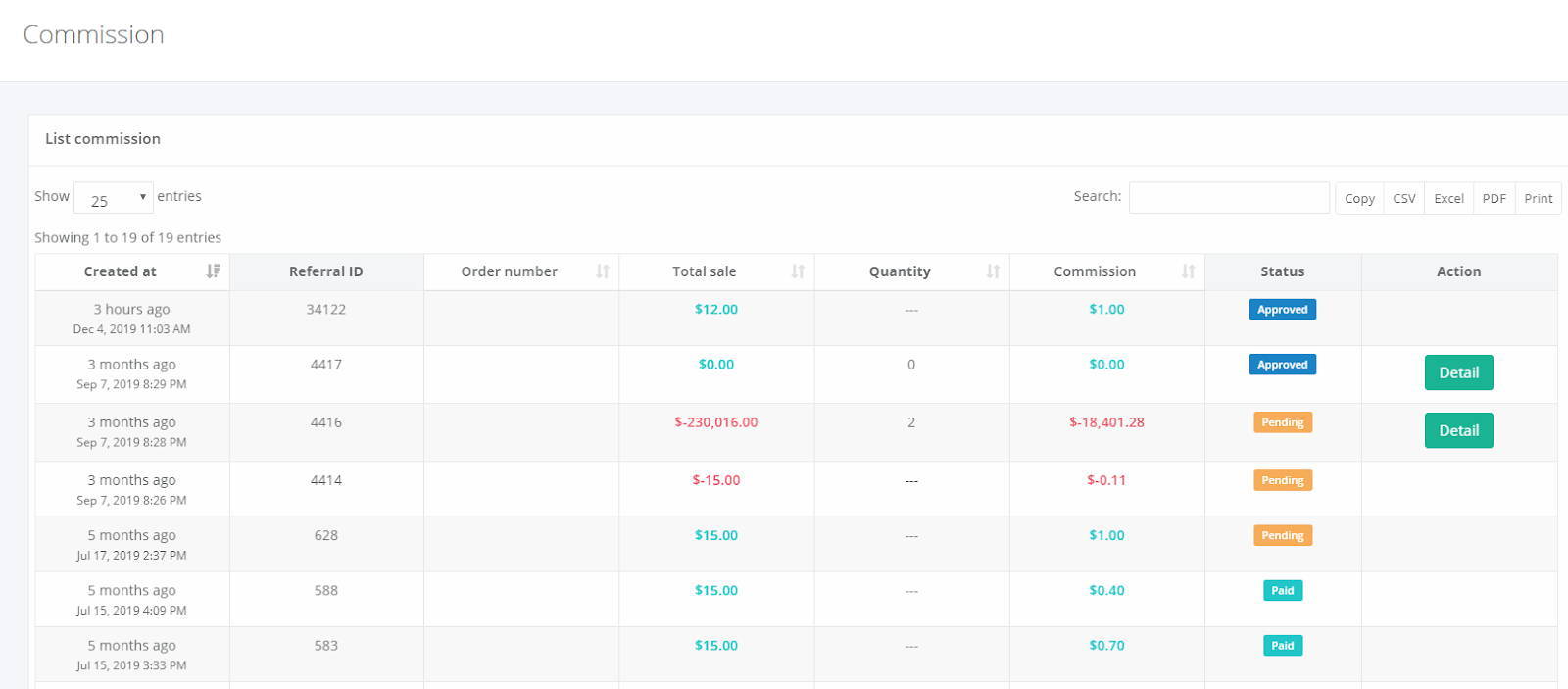 When a commission is paid (from sale of merchandise from your Booth), you can view payment details on the Payments tab. You'll be able to see a list of paid commissions, orders, and more. You can even export or print this information if need to for your records.
If you have any questions while using the Stager Portal, you can reach Booth & Stager for support by sending an email to info@boothstager.com